Stay & Play
Parents were invited to stay and play for the first hour of nursery school to find out about all the exciting things the children get up to.
Dotty Day
We have been reading 'The Dot' by Peter H. Reynolds; a story about a little girl who struggles to make her mark on paper yet goes on to make a picture, entirely created by dots. Throughtout the week we have been doing lots of dotty activities and everyone dressed up in their dotty clothes!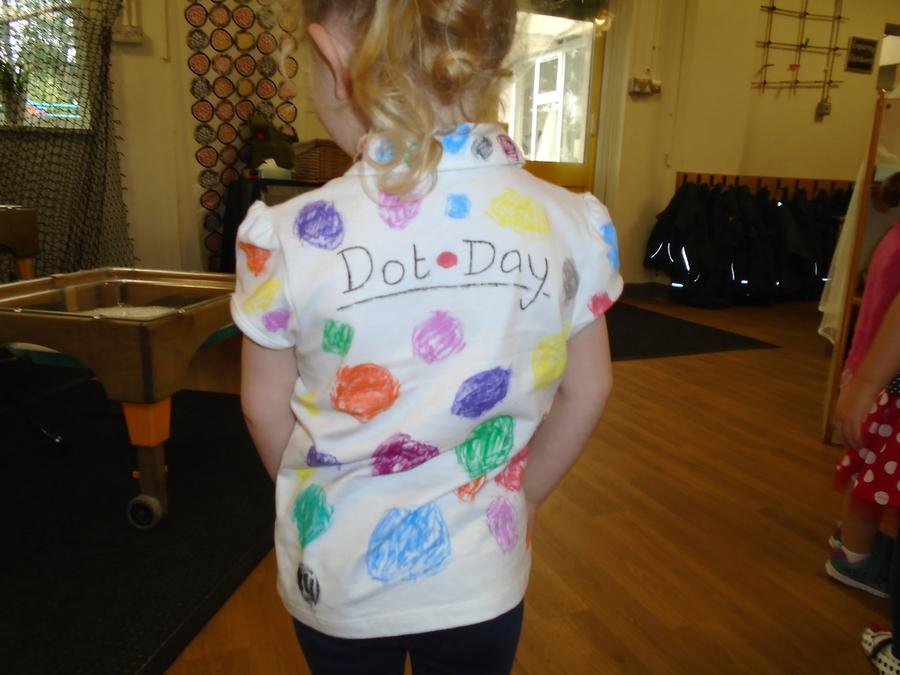 Back To Nature course
Parents, Grandparents, and carers were invited to take part in a 'Back To Nature' course. During this practical and hands on course they worked with their child to explore the great outdoors. Everyone joined in with lots of fun activities linked to nature, the environment and wildlife.
Celebrating Eid
Everyone got involved with the Eid celebrations by tasting a variety of Indian food ...
Eid-al-Fitr
The first Eid of the year is known as Eid Al-Fitr. It marks the end of the month of Ramadan, which is the month in which Muslims fast every day from sunrise to sunset.The entire community comes together for special prayers and to congratulate each other. The rest of the day is typically spent visiting friends and family, enjoying time together.
Harvest Collection
We have been collecting tinned foods, packets and baby products for Burnley Womens Refuge. Thank you to everyone for your support.