Advent calendar
Today is the 1st of December and we were all very excited to discover an advent calendar in Nursery School. When we opened the first one we found a yummy chocolate inside.
Christmas is coming
We were all very excited when the Christmas tree arrived. We all worked together to decorate it. Doesn't it look wonderful?
Elf on the shelf
We were all very excited about meeting two of Santa's helpers. Each day we have to help them to solve a problem. our first problem was to think of a name for them ...
At the North Pole, Santa has many helpers who make the Christmas season special! His scout elves serve as his eyes and ears in homes around the world, while his Elf Pets play special roles in creating Christmas spirit that will help Santa complete all of his Christmas duties.
Christmas Celebration
Everyone has worked very hard learning all the songs and dances for the Nativity. Well done everyone! Parents were invited into Nursery School to join in with the Christmas celebrations they especially enjoyed making magic reindeer food.
Puppet Workshop
Mums's and dad's joined us in making snowmen sock puppets, they were very creative and they helped us to come up with lots of ideas!
Puppets are a fantastic way to develop children's confidence, communication and literacy skills.
Red Day
Everyone wore something red and donated a bar of chocolate for the Christmas tombola. All money riased will go to School funds.
Children In Need
We had a fantastic time raising money for Children in Need. Through selling cakes, and dressing up we raised an amazing £140.65. Thank you!
Christmas Jumper Day
Everyone wore their Christmas jumpers as a way of raising money for 'Save The Children'.
Thank you to everyone for wearing your Christmas jumpers.
We raised £61!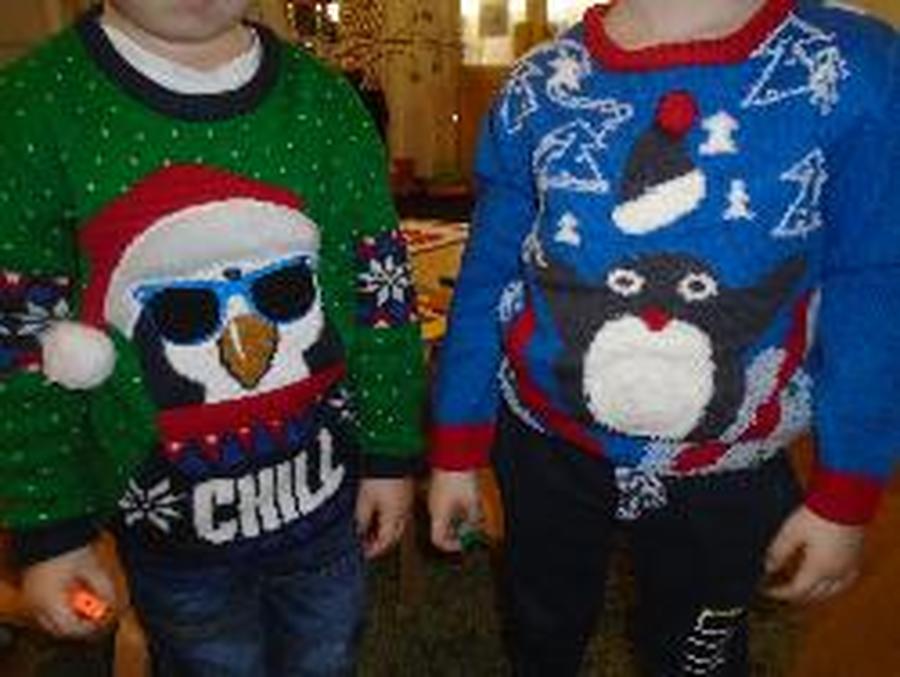 Christmas Party
Everyone had a fantastic time joining in with the festive celebrations. We had a brilliant time watching a magic magician. We were also very fortunate to get a visit from Father Christmas. Everyone must have been very good this year as he very kindly give everyone a present. Thank you Father Christmas!